This listing is for 1ea CD-ROM entitled, "Dr Virago Pete's XV920 Virago Starting System Repair" applicable to all Viragos listed in this article. There are no parts or shims included.

CD-ROM Teaches You:
Virago Starting
System Repair CD

Clattering, Clunking, No Engagement &
Horrible Noise?
Only $14.99 plus shipping

Summary of CD-ROM disc Features:
1) Virago starter noises - What is that noise and what is causing that?
2) What should you do about it?
3) How do you fix it?
4) Understanding is the #1 best first step.
5) Don't buy parts and gizmos before you understand what is wrong- Look before you leap- as they say.
6) What does a properly working Virago look and sound like? We go for a ride in the video.
7) Shows the starter system restoration of 1982 XV920J on videos. Applicable to many bike models and years see below.
8) Detailed CD-ROM viewed by Virago Owners/motorcycle shops for 8+ years.
9) Videos give you an INSIDE VIEW of your engine so you can SEE what is making that awful clattering noise.
10) Step-by-step video documentary of the very first Virago fixed correctly (my own 82 XV920 Virago which I still ride regularly)
Thousands of satisfied buyers. See my own bike which started a revolution in Virago Restoration. You will see tips and see the crankshaft revolution while the bike is starting and clattering to a halt, and see for yourself the lack of revolutions- And, at which point the starter system disengages. It will open your eyes and understanding as to what the problem is.

This CD-ROM plays on a standard up-to-date PC. If you are unsure if yours is up-to-date or have any questions- just email me, and you will see for yourself the excellent customer service to you.

Applicable to the following bikes:
XV920 XV700 XV750 XV920 XV1000 XV1100
Also RH and TR1 and MK
(This CD is not applicable to XV250 and XV500 owners as the starting system is different.)

This CD and the videos and descriptions and pictures contained will help you fully restore your Virago to its' original starting performance and beauty (also includes polishing and buffing video- gets your aluminum shiny again.)

It's all the little things that add up to a good starting bike- Plus a few key things you need to do also besides the little things. This CD also talks about the flywheel and at what point you should remove and replace or have remanufactured- your flywheel teeth.

What works and what doesn't work?
Get this cd before you get any add-ons to your starting system. Saves you tons of money by avoiding gimmicks. Also if you are thinking about selling your bike (rather than giving it away) including my tips will help you get a higher resale value. A good starting bike is always worth more than a parts bike. I bet that after your bike runs good you will want to keep it.

***Please Note:*** this CD is included with my PowerClip8 Kit - email me anytime about questions or if you just need one of something. Used parts may be available also- just ask.

I value your business.

You'll value my products and great service.
No Rush Orders

CD Is Not Narrated and There Is No Announcer. Reading Is Required:
Please realize that I have put alot of valuable insights and detailed videos on this CD-ROM. It is many times easier and better than any PDF file or book you can read. The videos are low-budget meaning I spent several thousand dollars for the editing, equipment, etc. There are no special effects or any multi-million dollar type hollywood studio stuff. Just plain ol do-it-yourself type film videography aimed at mechanics and do-it-yourself mechanics. The videos have no narration - I hope that you can read well. Just trying to give you all the facts because I do value your business.

Please make sure you are PC literate or have a friend or family member that knows about computers. This CD does not play on most DVD players (Unless it is a new style DIVX or Mpeg4 capable DVD player- get one at Walmart or other store or have an up-to-date PC) which is catching on quickly. Unfortunately, some buyers are not PC savvy at all and it is YOUR RESPONSIBILITY TO HAVE A FRIEND WHO KNOWS HOW TO OPERATE A PC. Ability to navigate yellow folders and click mouse required for CD disc installation on standard PC.

Many many positive comments from this Virago CD #1 Disc.
good seller, thanks
Nice to know someone has figured this out.
Shipped as advertised
Great Service. Fast Shipper. Learned Alot From This CD.
Great video, everything needed to begin the process. Wish I had it earlier
Virago CD was very helpful and informative.Great communication.
item arrived as promised will buy again from seller
GOOD
fast shipping great producer thank You
very good
kool guy seller fast shipping
What is not Included:
Sometimes you get asked questions that just make you laugh. Did you ever get asked "how much is your yard" when you have a yard sale? Just funny. Well someone asked me if my Virago Starter System Repair CD includes a starter. The answer is no. It includes a CD. It will help you fix your starter and starting system. It will also help you install shims if you choose to do so (always use 3 shims as recommended by the MFG). No parts are included in this listing. If you need parts- check my other listings-

See my other listings (not included- listed here for your information):
Flywheel & #2 Idler Remanufacture
PowerClip8 & SuperShim Kit PC8SS (contains this very same CD and more)
Pristine Used Flywheel / Rotor Assembly
Used Pristine Flywheel (I get one or two pristine per year - ask by email)
*If you don't see the above or have a hard time locating the current listing for any of the above- just ask. I will gladly make a listing just for you. Custom listings for exactly what you need- no problem.
The best Virago products and support - second to none.
Throwing money at your bike only scuffs up the paint.
Learning is the best first step.

Kicking your bike only dents it. Get my CD today.
I have used and new parts in stock (not included) just ask.
I answer all questions personally and promptly.
Yes, I ship worldwide.

Sincerely,
Dr Virago Pete
my email address: drviragopete@att.net
(C) Copyright 2018 All Rights Reserved





My new phone number is

(847) 454-7858

It is a standard business phone line in Illinois, USA. I'm a one-man-shop- no it is not a toll free call. Long distance charge may apply to you. Nowadays cell phones have flat rate minute type charges. I'm just giving you the facts. If you want help- you gotta be willing to pay for your own phone call. Nothing unusual there.

I'm glad to give installation tips and more once you have purchased an item from me. I do check my records to see if you have bought an item from me.

Let phone ring for awhile as I'm working in the shop. Also my automated message system comes on everyday at 9AM, 12Noon, 6PM, 8PM Central time zone. In between times are good to reach me in person as the phone will ring. Let phone ring for awhile as it may take awhile to get to the phone from my shop. I'm glad to answer questions pre-sale and after sale. I don't give away my hard-earned secrets without a purchase.



Have a question and want to save a buck on long distance phone call? Send an email rather than calling. I check my emails several times everyday and give prompt answers.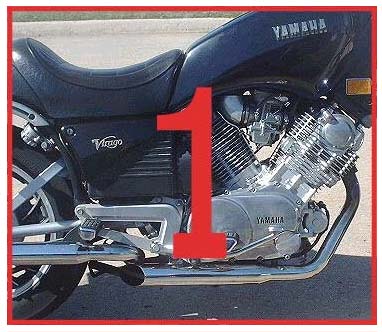 PRICE

$14.99 plus shipping


HOW TO PAY
Use The
PAY NOW
Button Below to Purchase Starting System Repair CD for USA buyers.
Use the
BUY NOW
Button Below to Purchase Starting System Repair CD for CANADA buyers.
All Other countries must send payment manually through Paypal.com
1) Specify
peterpclc@hotmail.com
as the receiver (that email address is only for payments)
2) Specify "Goods"
3) Make sure funds are sent in USA Funds
Cost of shipping
USA $4.99
Canada $6.50
All Other Countries $12.99
CD will be sent to you in a double cardboard package. Within the cardboard- the CD will be protected by a paper CD Envelope.
The USA Post Office offer NO TRACKING NUMBER for international packages.
Note: If you prefer to send a money order, send an email to drviragopete@att.net
The
PAY NOW
button below is for
USA Buyers
ONLY.
The
BUY NOW
Button below is for
CANADA Buyers
ONLY.
All other countries send email or use Paypal.com to send payment manually.