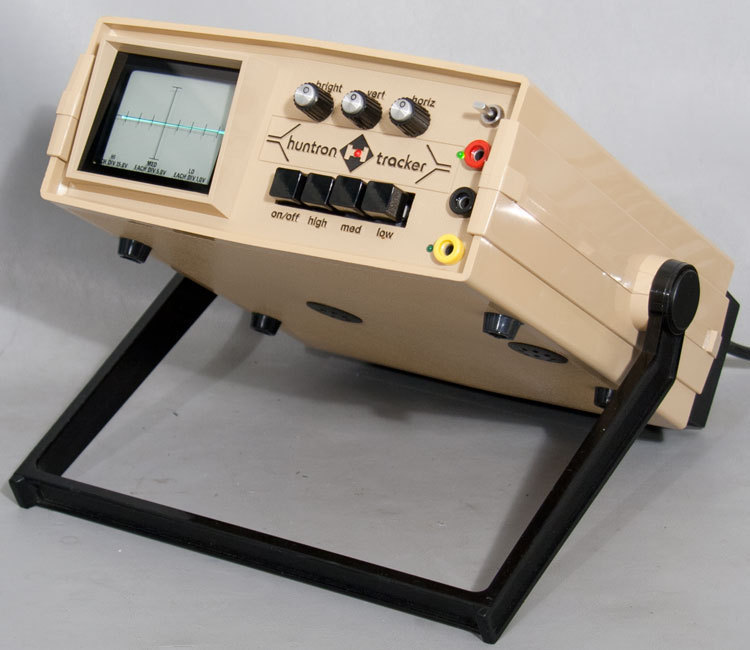 Huntron Tracker 1005B-1S pictured above (beige color as original)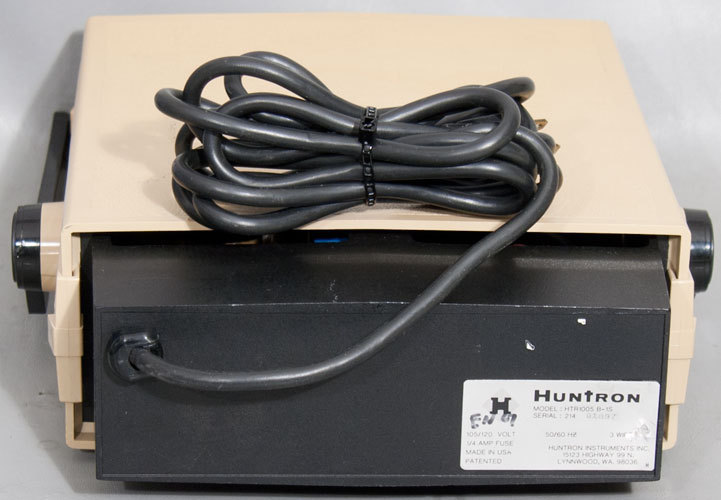 Huntron Tracker 1005B-1S pictured above (Beige color as original)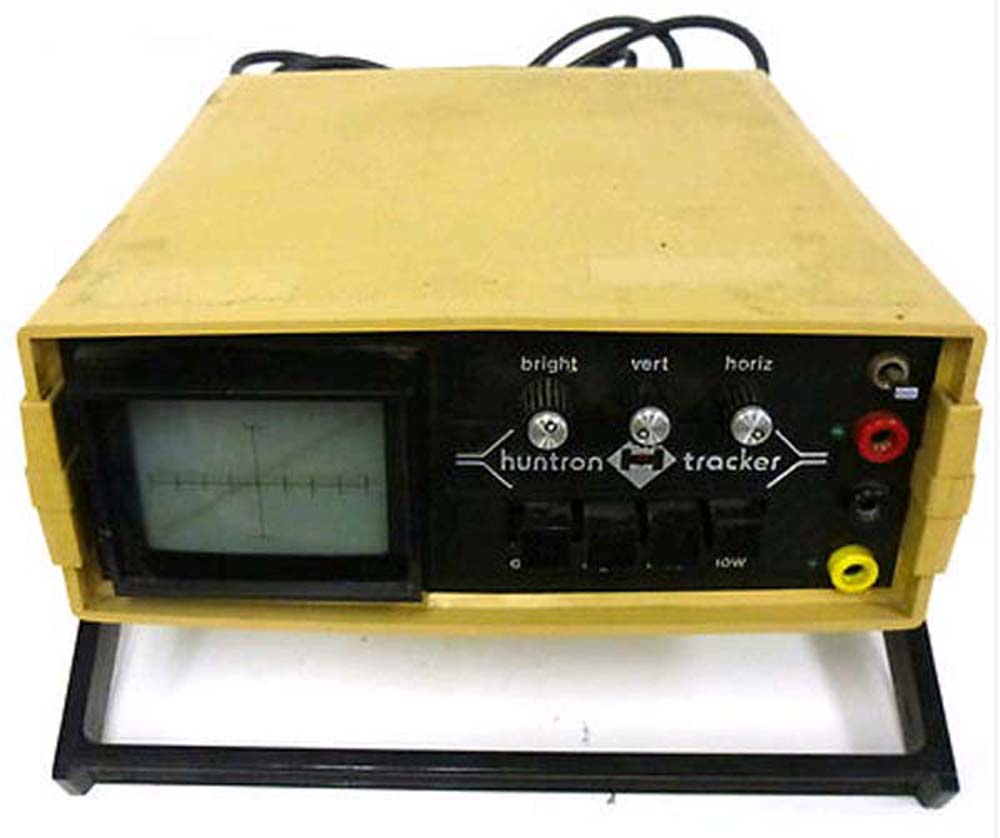 Huntron Tracker 1005B-1S pictured above. This is not a before and after picture- it is a totally different unit. Not all yellowing is restorable 100% sorry. What I can tell you is it will be much improved. The original color of some units was Beige and other units were a yellowish beige. The yellowing you see here is not the original color - the color has aged and yellow is much more pronounced.

Dr Virago Pete's

Huntron model 1005 Repair and Calibration Service
I am not affiliated wih Huntron in any way - except one I own Huntron equipment and find this equipment very useful in performing repairs on electronic items. I am familar with troubleshooting and calibrating this series. 30+ years electronic repair experience.

I am not a factory authorized Huntron service center and have no affiliation with this wonderful mfg - which I high recommend their products for all technicians.

What I am offering in this ad is
1. Repair of the following Huntron models 1005, 1005B, 1005B-1S, 1005B-1ES, 1005B-1JS
2. Calibration of the following Huntron models 1005, 1005B, 1005B-1S, 1005B-1ES, 1005B-1JS
The above listed models are no longer serviced or sold by the mfg although parts manuals and some replacement parts are sold by the mfg. There are some parts which I cannot obtain as replacement parts so they must be scavengend from a donor unit - for example a transformer (If you have a donor/parts unit for sale I may be interested in it). Most other parts are replaceable and serviceable. It is rare for a transformer to go bad.
I am willing to answer quote questions and repair cost questions - to paid customers only. Prepaid orders only.
Typical cost to repair a Huntron 1005B series is $100-150 plus return shipping which is approx $20 shipping and handling to any USA address.

In otherwords $100-150 is not a flat rate fee but intead is a general price/free for many but not all problems.
I also offer a rebuild/restore service for $250 where I replace all capacitors and do much preventative maintenance - replacing perfectly good parts with new parts as much as possible to renew or restore the machine to as new condition as I can. This service does not include case de-yellowing.

I also offer case de-yellowing for $100 where I use a proprietary restoration process to bring back the case color to as close to original as possible. If your Huntron 1005B is working fine - then please only send the case halves carefully packaged.

Price/fee will vary sometimes and I reserve the right to say "no thanks" or charge a higher price for tinkered-with or truly problematic units.
--------------------------------------------------------------------------------------------
Please dont ask me for manuals or photocopies or schematics as you should contact the mfg for these manuals and parts etc. I am a repair shop - I dont photocopy manuals sorry.

--------------------------------------------------------------------------------------------
How do you know if your Huntron Tracker 1005B series is working or not?
Simple test with probes attached and component connected

1. A capacitor will give an oval or round shape
2. A diode will give an L shape (some diodes display similar to a letter V)

Simple test with probes unattached
1. Low gives a diagonal line
2. Med gives a horizontal line
3. High gives a horizontal line
Simple test with probes touching each other
1. Low gives a vertical line
2. Med gives a vertical line
3. High gives a vertical line
Problems I have repaired
1. Just a dot on the screen
2. Unresponsive to probes
3. Crooked horizontal or vertical line
4. Display off to the side
5. No power
6. Other strange visual problems
7. Broken parts (shipping damage or customer abuse or dropped)
8. Out of focus
9. Intensity knob doesnt work
10. Jitter display

Huntron Tracker 1005B series testers are very reliable and worthwhile. Remember these are 10+ years old and often heavily used. The fact that your tester is not working or needs calibration does not reflect poorly on the mfg. The tester was used to fix many many other electronics devices in its lifespan. I can find the bad component and give your machine a second useful life.

I cannot offer any warranty/guaranty period sorry. All repairs are my best effort and will do my best without any guaranty or warranty.

No Rush Orders please.
Dr Virago Pete

(847) 454-7858 between 11am and 7pm daily
Illinois USA
I service and calibrate other test equipment also.

I service and calibrate other electronic equipment also.

Just ask - the worst I could say is no.