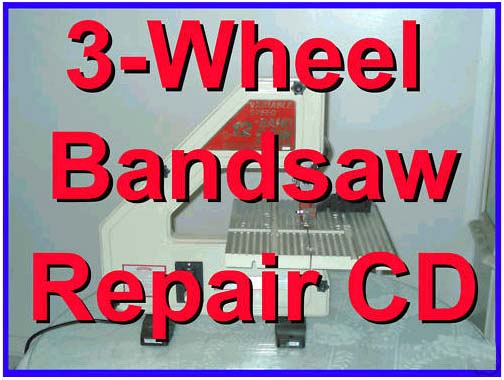 This listing is for 1ea CD-ROM (burned CD-R disc with printed face) titled "Dr Virago Pete's 3-Wheel Bandsaw Repair CD" No parts included. Nothing other than a cd is included.
3-Wheel Bandsaw Eating Blades?
Sound familiar?
1. Blades don't last too long
2. Cracks develop quickly near the blade teeth and grow and grown until it SNAPs
3. My longest lasting blade was 10 minutes
4. My shortest lasting blade was 1 second
5. I spent $200+ dollars just in blades
6. Ended up buying a bandsaw blade welder to try blades by the roll
7. Whatever tension setting I made of tracking correction- it still ate blades
8. The cost of blades quickly exceeded the cost of the bandsaw itself
9. I spent more time changing blades than cutting
10. I was getting nowhere and the design had to be changed
11. I considered buying a different bandsaw as this one was eating my pocketbook
The Solution is Cheap and Easy
The solution is quite simple. Doesn't require anything but hardware store parts to fix. See, I figured out what was missing. It isn't that the whole design needs to be scrapped. Small corrections. Small add-ons, small changes. Something was literally missing here. How it went to market without one is a good question.
I'm not fancy and my CD isn't fancy. I do understand 3-Wheel bandsaws and know the secret to long life of blades.
CD-ROM Shows You How To
1. Make a blade that formerly lasted 1second to 10 minutes - last 3+ months of everyday use
2. Make my own replacement tires
3. Weld my own blades from rolls and Bandsaw Blade Welder
4. Make missing parts that should have been included with my saw but weren't
5. Change Bearings
6. Make a Wheel Tensioner Add-on for improved performance and blade life
Applicable to the following 3 models of saws ONLY:
1. Central Machinery (sold by Harbor Freight) model 40981 (3 Wheel Bandsaw) Beige Color
2. Grizzly Industrial Inc model G8976 (3 Wheel Bandsaw) Green Color
3. Central Machinery (Sold by Harbor Freight) Model 1629 (3 Wheel Bandsaw) Green Color

*Note: All are EXACTLY alike beside color and brand name*
My CD Requires Installation on a Standard PC Computer
The total cost in making this CD is in the thousands of dollars for me. I filmed every step with my high-end camcorder, and edited it with my high end editing equipment. There is no fancy titles, or sound effects or even narration. It is a simple straightforward CD which contains video files and a text file article. Buyer will need to install the CD for it to play on any reasonably current PC (it is not a DVD and will not play on DVD player) It is a CD-ROM disc that requires a PC computer to play. I'm not fancy and my CD isn't fancy.
Full Sound Yes. Narration No.
There is no narration. There is no narrator. There is nobody telling you do this or do that.
The videos have full sound. But there is no announcer - that is what I'm trying to tell you. You'll need to read the article and view the videos to understand what to do. You'll see my hands working and is a mechanic's eye view of the work performed. Videos play on your computer screen and are TV-quality.
SHHHHH do not devulge my secrets on websites, forums, to clubs, in videos, and more. I worked a long time to figure out what was wrong with my 3-wheeler saw. If someone asks you for answers - give them my email address and website. Don't devulge my secrets as they are hard earned and a second source of income for me. The solution is well worth the small price. Referrals are welcome and appreciated. I helped you solve your issues- send referrals my way.
I never gave up, it took me 3 years to figure out the answers and $200+ worth in blades and blade welder. Been there, done that.
3-Wheel Bandsaw Eating Blades?

Not anymore. Now, it works better than new.





The MOST compelling reasons to buy my CD




1. I show you how to make your own blades from rolls.




2. AND I show you how to make an Add-on Wheel Tensioner. The factory didn't include it and Dr Virago Pete's tensioner system works SO MUCH BETTER than the factory stock "blade eater".





Only applicable to the above 2 models of bandsaws which are discontinued and no longer available as new. You've kept your bandsaw because you know it was a good one. But my CD will show you how to fix the issues and make it truly useful.



You'll love it,
Dr Virago Pete
email: drviragopete@att.net
Telephone (847) 454-7858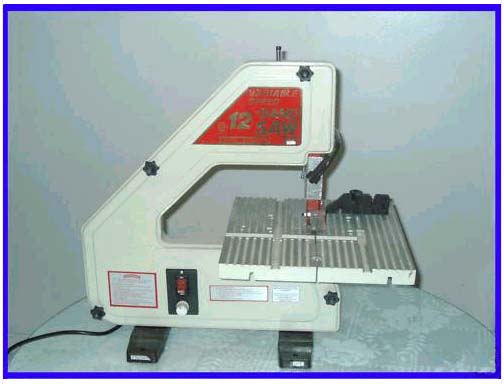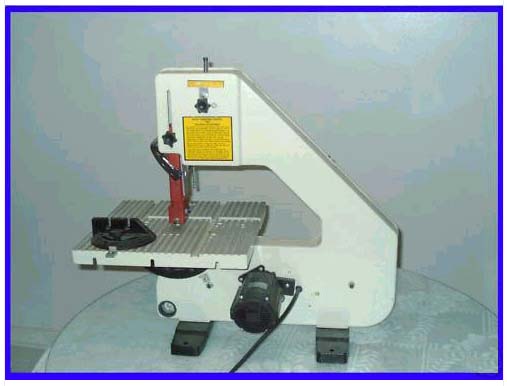 Click on Buy Now for USA Buyers
Click on Pay Now for Canada Buyers
All others please email me for instructions on how to buy. yes I ship worldwide.

Price $19.99 plus shipping