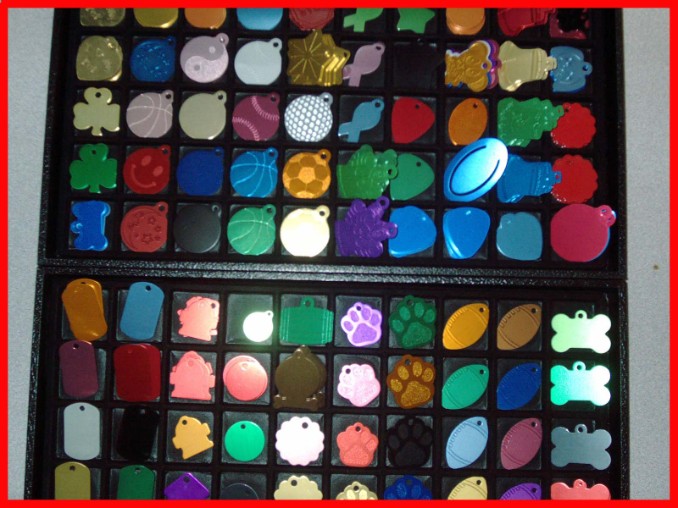 Pet ID Tag
Personalized
Laser Engraved
Printing on both sides is A-OK. Custom wording - no problem at all.
Some people just want the pet's name and a phone number below that.
It is your pet tag - Let's make it your way.
All metal with shiny reflective surface. Letters are white.
Pet collar is not supplied. You will receive a personalized pet tag and metal clasp which will clip onto most dog and cat collars. Yes, it will even clip onto a standard plastic flea collar too.
Help keep your pet safer by having it wear contact information in case it gets lost.
Packaging:
Shipped in a standard letter envelope. No fancy packaging. Keeping shipping costs low is important to both you and I.
Some people like to get these as keychain or jacket ornaments or bling.
Great for cats, small dogs, and other applications (makes a cool zipper handle for a bowling bag, or soccer bag or backpack or ... )
$3.99 dollars each plus $1.50 shipping to anywhere in the USA. Yes I ship international - but shipping will be higher.

See my ebay listings or buy with my payment buttons at the bottom of this page. My ebay user id is "peterpclc" and you can find all of my ebay listings there.

Take a look at the above photo- see one you like? Email me and I will let you know the status of that shape and color. I stock the standard models you can find anywhere but I also stock the unique ones too - see the soccer ball or football or guitar pick or the ... anywhere else? I didn't think so. See I have alot of them in stock- over 600 to choose from.

I will be creating a downloadable PDF file which lists the various types I have available. Look for it in the next coming weeks. In the meanwhile- email me with what you need, and I'll do my best to help you.

After your purchase:
1. Email me your shipping address
2. Email me the information you want on the tag
3. Email me the color and style (pick from the photo above as that is an actual visual representation of my stock - I do have about a dozen more styles not shown. Some assorted colors are stacked in the same bin- ask before you buy just to be sure I have it)

Email me and say "I want THAT one and describe it." Checking my inventory is no trouble at all.
You'll love it,
Dr Virago Pete
Questions? All questions answered personally and promptly.
Email
drviragopete@att.net
Telephone
(847) 454-7858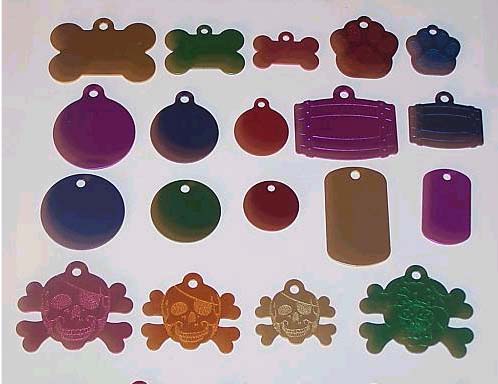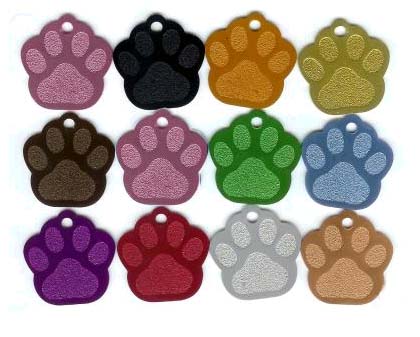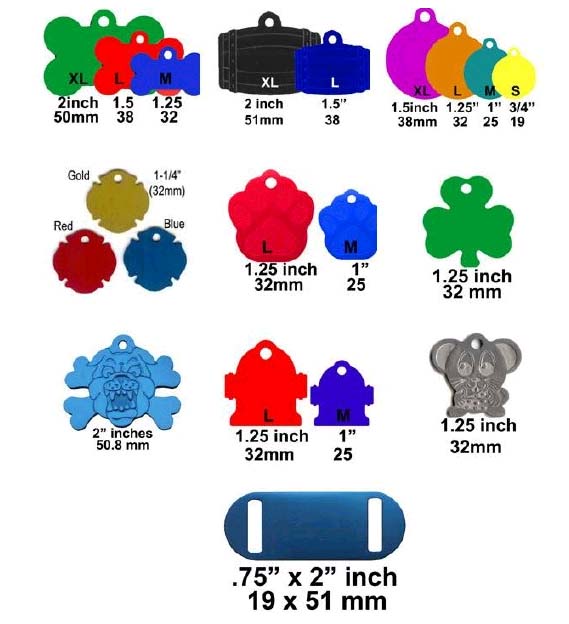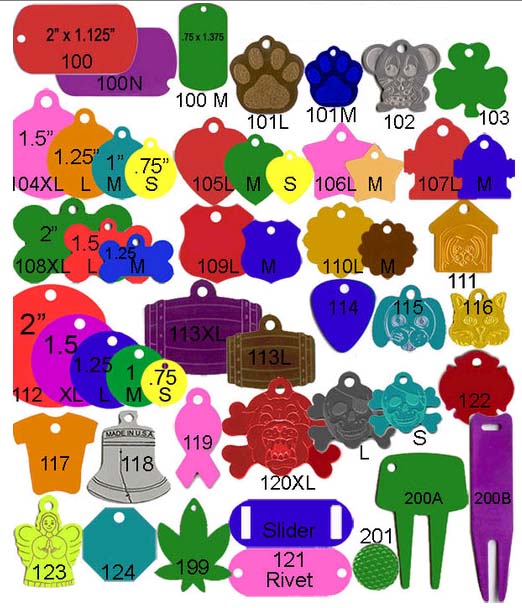 Price


$3.99 plus shipping


How To Pay
Use the
PAY NOW
Button Below to Purchase Dr Virago Pete's Pet Tag for USA buyers.
Use the
BUY NOW
Button Below to Purchase Dr Virago Pete's Pet Tag for CANADA buyers.
All Other countries must send payment manually through Paypal.com
1) Specify
peterpclc@hotmail.com
as the receiver (that email address is only for payments)
2) Specify "Goods"
3) Make sure funds are sent in USA Funds
Cost of shipping
USA $1.50
Canada $2.50
All Other Countries $6.99
Shipping time varies and can take anywhere from 1 week to 1 month depending on location and time of year.
Note: If you prefer to send a money order or have a question, send an email to drviragopete@att.net
The
PAY NOW
button below is for
USA Buyers
ONLY.
The
BUY NOW
Button below is for
CANADA Buyers
ONLY.
All other countries send email or use Paypal.com to send payment manually.