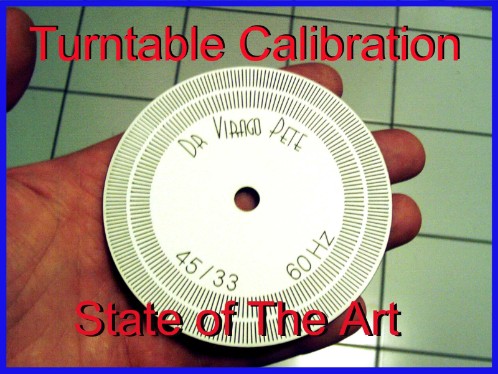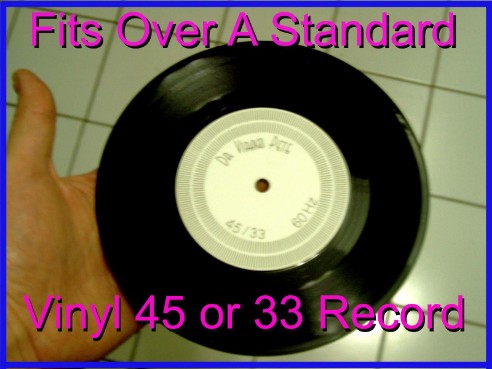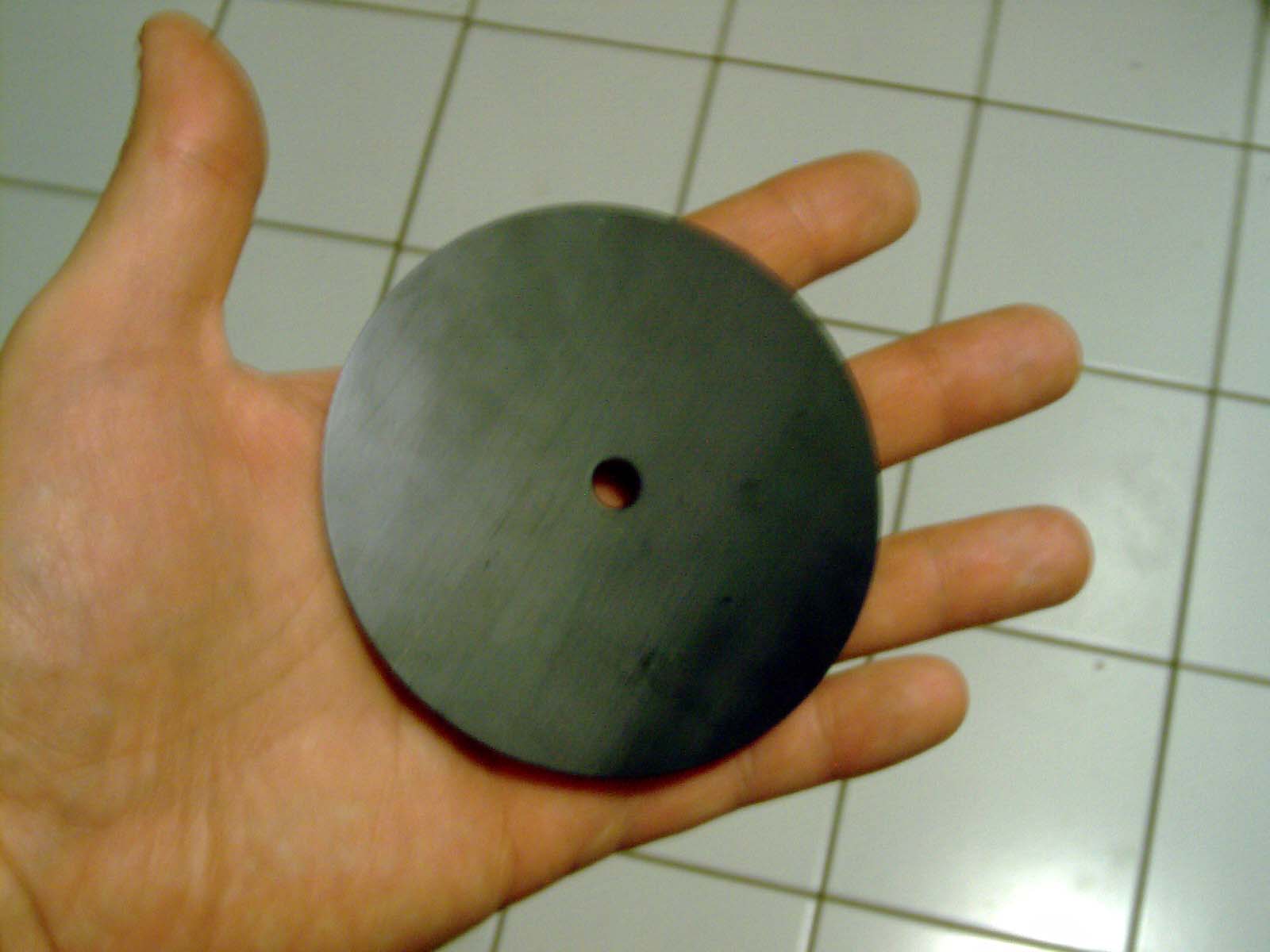 This listing is for 1ea Dr Virago Pete 45/33 60Hz Turntable Calibration CD. Brand New. Also Includes 1ea CD-ROM containing Dr Virago Pete Calibration image.
1ea Turntable Calibration Disc
(Also included 1ea CD-R disc with Strobe Effect file)


Use it to check the playback speed of your record player or turntable.
Works with Turntable Two Speeds
This Calibration disc fits neatly over your 45 record while it is being played.
This Calibration disc fits neatly over your 33 record while it is being played.
Indicator of Incorrect speed:
The pattern of lines will shift to the left
The pattern of lines will shift to the right
100% accurate indicator of constant speed:
Rock solid lines do not move left or right.
Works on all Turntable and Record Players:
Works on Belt drive
Works on Direct drive
Works on Cabinet Style
Works on Pro grade turntables
Works on hobby grade turntables
Use it three Ways:
1. Works with ordinary room light
2. Works with florescent lights
3. Works with included PC Strobe CD
The most dramatic effect is with the included PC Strobe Cd which is included and is my very own proprietary copywritten design. See your ordinary reasonably current PC becomes your strobe light. No need to buy anything else.
Got a lightbulb or flourescent light? Good, you're all set. Even better- use your PC with my Strobe CD!
The best and clearest indicator of speed is with the included CD as it gives the clearest sharpest indicator lines. Full instructions provided with purchase.
High Quality Materials:
The calibration disc is made of a hard flat plastic.
Backside is black and face is white.
Comes in a protective paper sleeve envelope.
Intended to last many years with normal care.
White face is durable, long lasting, and fade resistant.
What is unique about my very own Dr Virago Pete Turntable Calibration Disc
1. Hard Plastic
2. Durable
3. Doesn't need any proprietary gizmo or strobe light to work
4. Lines are super accurate and incorporates the following factors
a. The human eye doesn't use a straight line raster
b. Interpolation of grey from varied spacing between the lines
c. Actual measured AC power 60 times per second (also works in countries with 50Hz AC)
5. Incorporates Reflection of Your PC Monitor as light source
6. Nothing more to buy
7. Works for any PC user worldwide - in any country (not for use with some laptops as some laptops have a slow display screen that can't keep up)
Make sure you have a reasonably current desktop PC.
8. My Disc has Narrow Lines. My system reveals inaccuracies missed by fat-line calbration discs.
9. Unique Spacing of lines.
10. Disc has a solid well-made feel. Nothing flimsey about it. Pro grade.
Some PC proficiency is required. Full instructions included. Takes most people 5 minutes.
SSSHHHH! do not devulge my secrets on forums, online, clubs, groups, etc as I have worked on this project for several years and invested my time, energy, and funds into the development of this innovative disc. Do not copy, resell, or pass this knowledge onto others. If you have a friend interested in it - buyer referrals are welcome. I reply to all emails personally and promptly.
Photo Information:
1. Photo 1 shows face of disc
2. Photo 2 shows the disc over a standard 45 record (works with 33 or 33-1/3 records too)
3. Photo 3 shows the backside of disc
4. Photo 4 shows record player right next to your PC. Calibration disc in use.
My Strobe Effect file which runs on your PC and provides the timing and light pattern which is a strobe light on your ordinary PC. The PC Strobe effect is included on the CD-R disc (burned CD with printed face) and provides sufficient light for you to clearly see in a room with lights either off or in subdued lighting. This proprietary PC Strobe effect is my proprietary design and is copyrighted. Please no bootlegging or sharing of this on forums and online etc.
Works great- you'll love it. Simple and easy to use. You can even use it to doublecheck the accuracy of your built-in strobe on your high-end turntable. You'll see that when the Dr Virago Pete Calibration disc lines are perfectly still - so are the lines on your pro-grade turntable with built-in strobe. It will work on even the most basic of turntables and record players and also the high end professional ones. You get the accuracy you need.
My product will also work with 60Hz strobe light in any country. I do not provide any strobe light (I do provide the software which turns your PC into a strobe light) but if you have a REAL strobe light - yes my calibration disc will work with that too.
Enjoy listening to 45s and LPs at the correct speed,
Dr Virago Pete
Telephone
(847) 454-7858


Email

drviragopete@att.net



All questions answered personally and promptly


Do not copy, resell, or bootleg this copywritten material.

Price


$12.99 plus shipping
Cost of shipping
USA $4.99
Canada $6.50
Disc & CD will be sent to you in a double cardboard package. Within the cardboard- the discs will be protected by a paper CD Envelope.
The
PAY NOW
button below is for
USA Buyers
ONLY.
The
BUY NOW
Button below is for
CANADA Buyers
ONLY.
All other countries send email drviragopete@att.net