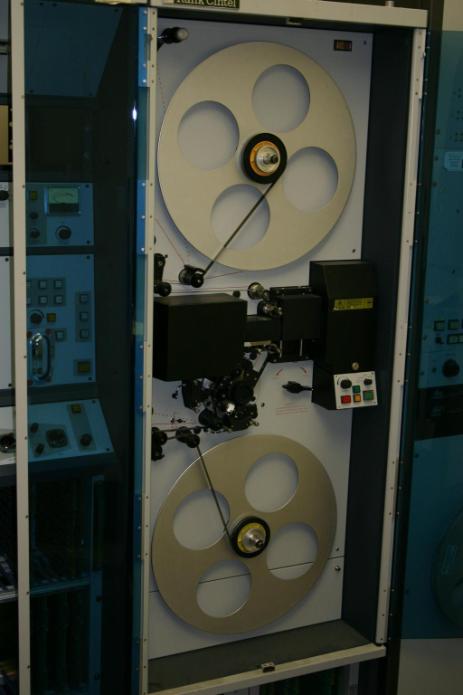 Dr Virago Pete's Very Own
Rank Cintel & RCA ADS2 TKS100 CCD Advanced Digital Scanner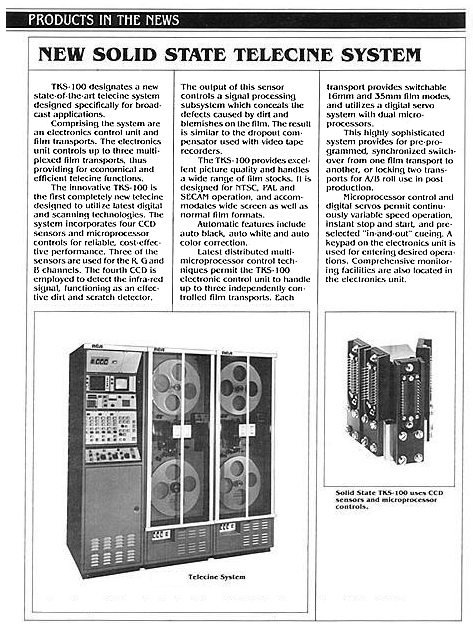 Rank Cintel & RCA ADS2 TKS100 CCD Advanced Digital Scanner Article
Dr Virago Pete's
Telecine Transfer Service
35mm and 16mm
Professional telecine of your films

including 35mm Cinema is now affordable
100% digital transfer available

Hobby films
Family films

Student films
Film Festival films
Advertising / Commercial spot films
Full-length feature films
Amateur home - made films
Consumer family-friendly films
Network TV, Cable TV, Satellite TV, Broadcast Station films
Historical films
Corporate & business films
Theme Park films
Hollywood Studio films
Animation and Cartoon films
Training and Educational films
Newsreel films
Movie Theater films
Scientific films
Religious films
International films
Museum & Preservation & Conservation Organization films

Many more

No XXX/adult content please
No Bootleg-

Documentation / paperwork is required

of all professionally made film.

YES I TRANSFER Family-Friendly HOME MOVIES!

Got Film?
My equipment features
1. Davinci Classic
a. Color correction

b. White balance
c. Black balance
d. Gamma correction
e. Negative/positive

f. Much more
2. Screen Formats
a. Full screen
b. Anamorphic
c. Letterbox
3. CCD image scanner with 1024 resolution linear ccd array 4:2:2 color depth

a. Auto color correction
b. Digital frame store
c. Dust & Scratch Concealment
d. RGB, SDI, Parallel, HD-SDI outputs
e. Much more
4. Sound
a. Optical or magnetic striped film

b. Synchronized Mag Sound Follower with Dolby multi track

c. Digital and Dolby (various modes)

d. Vintage analog sound

e. Silent films also welcome
5. Global Region
a. NTSC
b. PAL
c. SECAM
d. HD

e. Variable frame-rate fps

f. No pull-down / yes pull-down
No Rush Orders Please...
quality work takes time
The Ideal 35mm Film Customer
1. Provides films on reels with a removable core
2. Has consolidated the feature film onto as few reels as possible with a maximum

reel size of 23-1/2" diameter

3. Provides cleaned and ready-to-be-telecined films in good to excellent condition

4. Provides plenty of clean leader at the beginning and end of each reel
5. Has checked all splices for professionalism

6. Provides protective shipping containers

7. Has copyright paperwork or licensing paperwork or ownership paperwork etc prepared and enclosed in the shipment
Student-work or hobby or personal/family films may not have any paperwork - I understand fully - student films & hobby films & family films welcome

B&W and Color Films welcome.
Just some of the many formats I can transfer to/from

1. DVD
2. DVCAM
3. D2
4. DVCproHD
5. 1" Reel Type C

6. File
7. regular8/super8/16mm/35mm movie film

7. Other - inquire (all consumer formats and professional formats for audio/video)

My film to DVD transfers are the best value.
100% solid state CCD high resolution state-of-the-art.

Dr Virago Pete
Phone (847) 454-7858

email address: drviragopete@att.net

Illinois, USA
I transfer nearly any film or tape type ever made -

see my above links or phone or email
BOOKMARK THIS PAGE AND MAKE A PRINTOUT