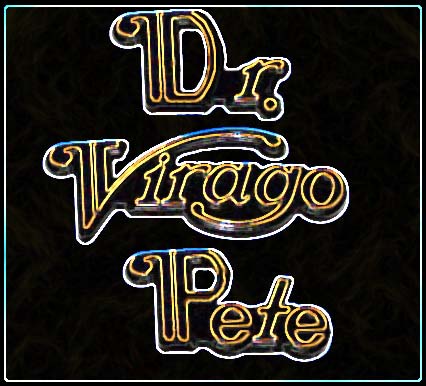 I have quite a collection of brand new IC Chips, Resistors, transistors, voltage regulators, eproms, eeproms, bulbs, fuses, and more. As I catalog them I will be listing them on this page.
Springs
I have a 5 gallon bucket full of trampoline springs $2 each
Various Electronics Devices like Remote controls
none at this time
Various Chemicals, Paints, and bottles
none at this time
Misc engine parts

Ford Taurus Manifold year unknown estimated late or mid 1990s
Misc Snowmobile Parts
Many sidecover plates for Vmax540 Snowmobile in good used shape $20ea plus shipping
Many used engine blocks, a couple of carburators, some misc engine parts. Shock/strut covers.
1 set brand new red hyfax $25 local pickup only due to size.
1ea radiator for Vmax 540 1983-1987
All above parts Fits 1983 through 1987 Vmax 540 liquid cooled. Many fit Canadian up through 1991 but I've never seen Canadian 1988 through 1991 Vmax so I'm only going by what I read.
Misc Motorcycle Parts
Pretty beatup Yamaha Virago XV920 1982 Gas tank only (from my own bike when I bought it) Also several light covers, misc engine cam covers, timing chain, timing gear, chain tensioners, electrical relays, XV750 1982-3 airbox, misc bolts and bits
Misc Boat Parts

Floatation white bumpers, replacement trailer end which goes over the ball hitch. I have a white big carb which I believe fits a 1976 Johnson 90 or 100hp engine outboard marine engine. Also have a throttle control for boat with linkage.
Arctic Cat / Ultranautics Wetbike 50HP with new ski runs and drives. Includes custom trailer 1978.
Misc Computer Parts, Cables, diskettes
Quite a few non-working PC power Supplies. Some ATX, AT, Some unique and some common. I also have a couple extras that work.
A few motherboards P2, P3, some memory chips, some video cards, some network cards, some ISA some PCI, a few 8-bit cards, tons of cables for disk drives and hard drives. Even some cables for 360k floppy drives.
Power Cables, tons of fans, lots of connectors, some scsi cables.
1ea VGA PCI Card Riva 128 NIPIGON4MB-11w 15-pin connector halfsized card (no drivers or disks included - Windows 98/ME/2000/XP autorecognized) $10 plus shipping
Rendition V2200 PCI VGA card with 15-pin VGA connector and s-video out and Composite out connector. Also 3d composite and s-video connector for 3d glasses. (No book or driver disc included- I couldn't find any drivers so I couldn't use it) Would like to sell it or find someone with copy of disc. price negotiable. I know I got it to work in 1990 or so with a Pentium II and downloaded the driver for video out to work. My computer crashed then and I never did find a download again for it. I know the card works. The only thing I have right now for it is standard video driver for Windows 98/ME. I'm looking for the video out drivers or would like to sell the card- either way.
Misc Hobby Items for R/C planes
1ea ASP 1.08 engine brand new in box never used. Nice big well-made ABC engine for a big plane. I have a wooden prop for it too. $125 plus shipping.
Misc Videotapes/DVDs/Movies
Terminator 2 VHS $3ea plus shipping
Johnny Mnemonic VHS $3ea plus shipping
Planet Of the Apes VHS $3 plus shipping
Planet of the Apes VHS new $3 plus shipping
Bicentennial Man VHS $3 plus shipping
Jerry McGuire VHS $3 plus shipping
Star Trek First Contact (has lenticular hologram on cover with mistake on the printing of the Lenticular - if you hold the tape horizontal effect works better than vertical)
StarTrek 1 through 5 Boxed set (All 6 tapes for $25)
Star Wars Phantom Menace I VHS $3 plus shipping
Princess Caraboo VHS $3 plus shipping
Last Action Hero VHS $3 plus shipping
Terminator 3 DVD 2-disc Widescreen $10 plus shipping
Misc Lenses for Photography and Projectors
50" Fresnel Lens from Projection TV
Misc Copy Machine Parts
Sorter output multi-tray device for use on NP-2120 or NP2021 Canon copy machine. Will fit probably any NP series machine.
Misc Tools & Equipment
Harbor Freight Central Machinery Plastic Welder new in box. Used once. Comes with several extra plastic welding rods.
Misc Ceramic Tiles
Misc stacks of white and some colored ceramic tiles left over from a previous owner of my building.
Misc Handles and Grips
I have 3ea 5 gallon buckets full of brand new handles which resemble golf club or little kiddy bike handlegrips. These are good for someone's invention. Brand new.
Misc Parallel Port Switchboxes
Standard PC parallel port devices. These boxes are intended as a way for several PCs to share one parallel port printer. Came from a school or lab.
Misc Video Editing Equipment

Radio Shack fader/wipes NTSC composite in/out A to B or B to A source switching and fading $20 each plus shipping
VHS Full Size Camcorder Panasonic with hardshell case, powersupply, cables, more. $20 plus shipping
Heatsinks
Misc Large Aluminum Heatsinks for electronic use measures 4.75" x 5.25" x 2" $10 each plus shipping (2ea in stock used)
Medium Green Anodized heat sink measures 2.5" x 3.75" x 1" $5ea
Laboratory Vacuum Chamber

Acrylic Box with Gauge and metal upper section for laboratory experiments
Plasma Cutter Parts

Gun and Hose set
Solenoid
Misc Boards
Misc Chips and Transformers
Odds & Ends
PC Mouse Parts
Ball
Ball cover plate
Replacement cord
Replacement internal PCB
Satellite
48" or 4ft diameter fiberglass satellite dish. Includes new style digital LNB. Local pickup only due to size. Works with FTA receiver to pick up a few of the stronger C-band free networks. Just the dish- no base or pole included. It has been modified to have a metal plate reflector across from LNB to direct signal better to pickup. Also the metal bracket holding the new-style LNB is homebrew and at correct focal length. I don't have clear view of the sky- it picks up satellites between the trees as much as possible. $100
Apple IIe parts
Motherboard
Keyboard
PowerSupply
SuperSerial Card
Power Cord
Monitor Green Screen
Color Monitor
Commodore 64 or Vic-20 items
Commodore Disk drive for C64 with one data cable and power Cable. Unknown condition. Powers up.
Price is negotiable on many misc items above. Local pickup available or shipping can be arranged on most things.
Dr Virago Pete
Telephone (847) 454-7858
Email drviragopete@att.net
(C) Copyright 2016 All Rights Reserved
This webpage was updated on June 16, 2016