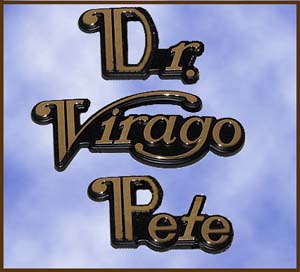 Data Transfer Service
Do you have an old diskette 3.5" or even older 5.25" floppy diskette that you want transferred to something more current like a CD or DVD?
How about something like a PD 640 optical drive disk?
How about a DVD-RAM cartridge or disc
How about a zip100 disk
How about a 360k Floppy Disk
How about a 1.4meg or 1.44meg floppy disk
How about a 1.2meg floppy disk
How about an MFM hard drive?
How about an RLL hard drive?
Floptical media?
Iomega media?
Bournoulli Box Media?
Ok back to the present day-
Need a flashdrive copied to a DVD?
Need a harddrive's contents copied to DVD?
Do you have a scratched CD or DVD and need the data on it?
80s, 90s, 00s, 10s technology is no problem. I still have my equipment and use it for data transfer.
Let me know what you need and I can probably transfer it for a small fee.
Email
drviragopete@att.net
Telephone
(847) 454-7858
Dr Virago Pete