Dr Virago Pete's
Video Transfer Service
HD and SD to Disc or Digital File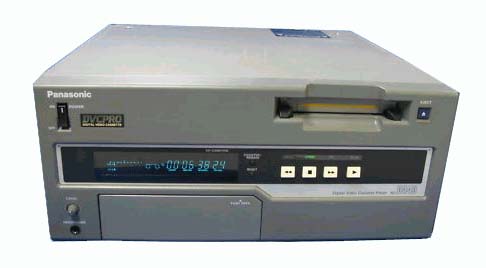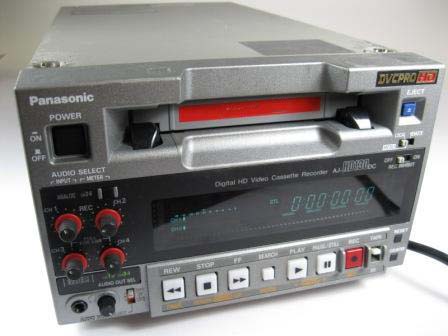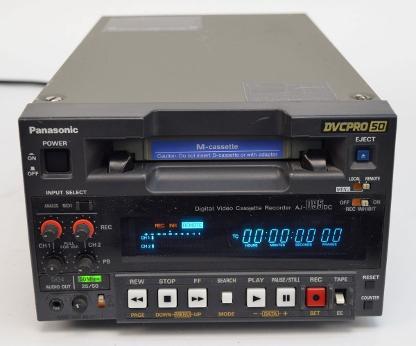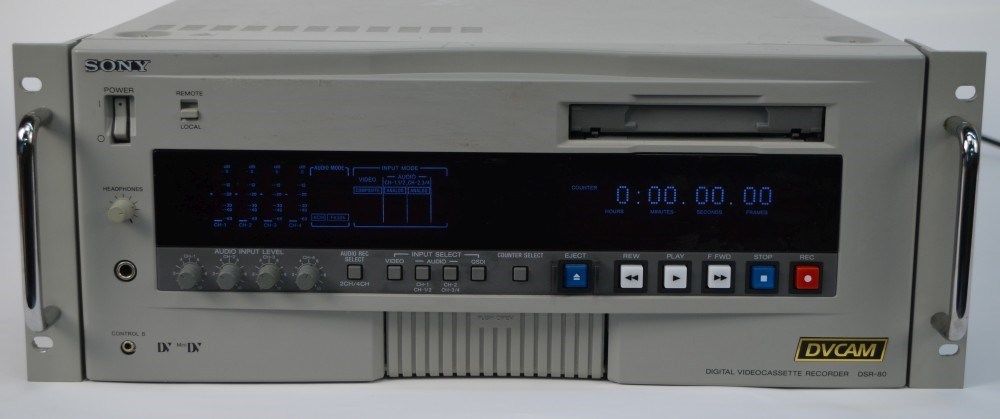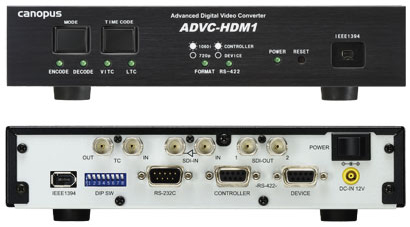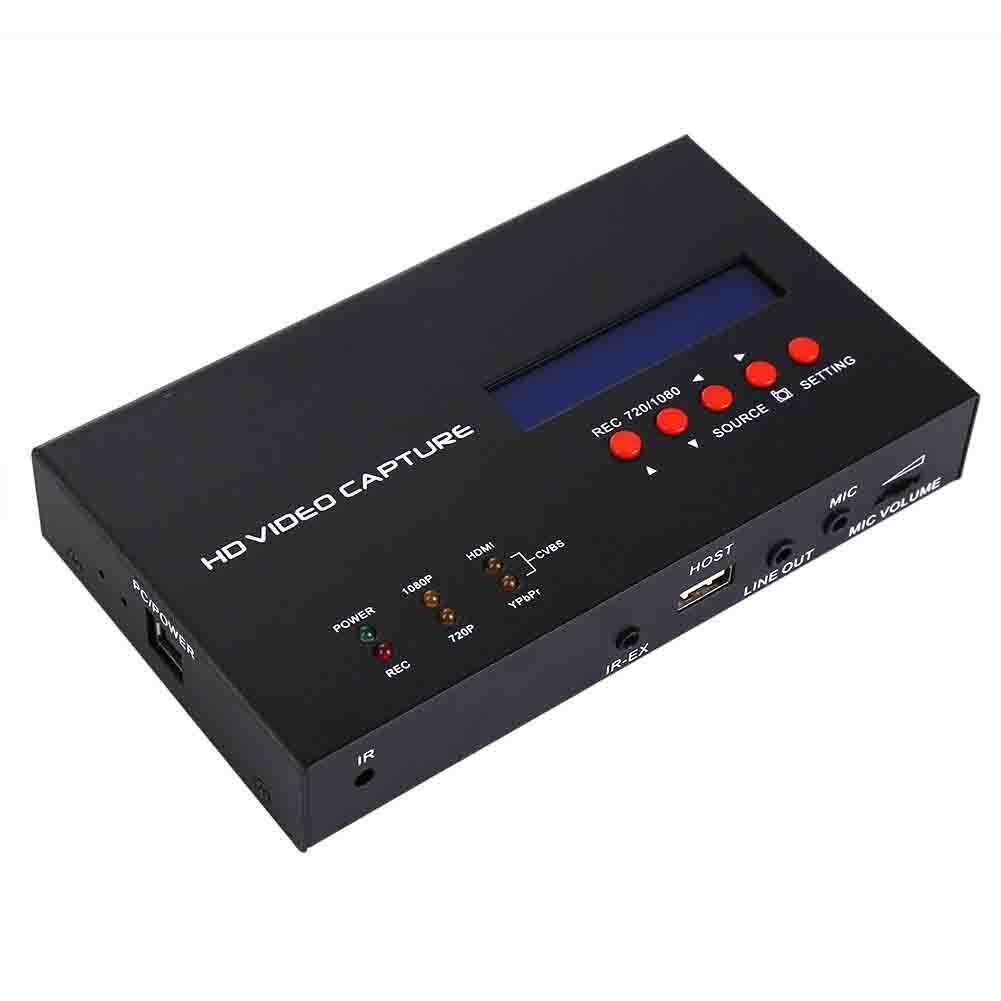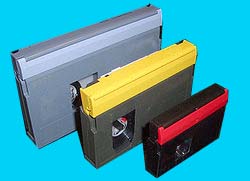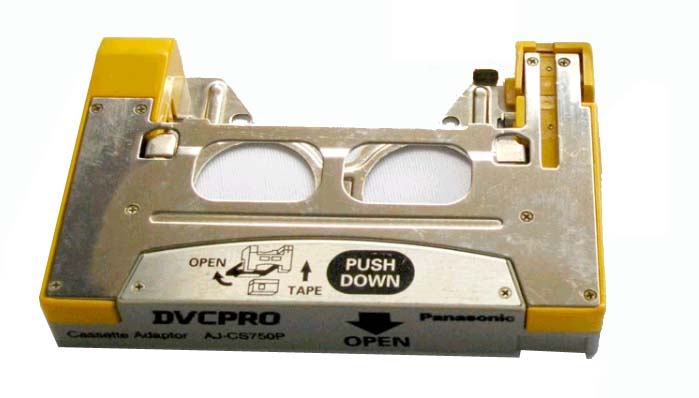 I transfer the following formats/cassette size of DV to DVD and more

DV ........................ Yes small, medium, large tape
DVC ....................... Yes small, medium, large tape
DVCPro .................... Yes small, medium, large tape
DVCPro25 .................. Yes small, medium, large tape
DVCPro P ................. No (not at this time - I do not have this machine).

DVCPro50 ................. Yes medium, large tape (no XL tapes or mini tapes)
DVCProHD ................. Yes medium, large tape (no XL tapes or mini tapes)
DVCPro100 ................. Yes medium, large tape (no XL tapes or mini tapes)
DVCProHD-LP ............ No (not at this time - I do not have this machine)

DVCAM .................... Yes small, medium, large tape
MiniDV .................... Yes small

HDV ....................... Yes small
(I have many more machines of nearly all formats ever made - call for quote)

I use a Panasonic AJ-D440 Player (see photo) Plays back DVCPro, DVC, DV, MiniDV, DVCAM etc and some more. It is a player only and does not record. Various size cassettes fit. Very versatile plays many formats.

My AJ-D95DCP Recorder/Player which gives excellent SD picture quality and is compatible with DVCPro50 and DVCPro25 formats and modes. Also plays back MiniDV which was recorded in SP Mode only. I have other MiniDV record and playback decks so I really dont use this function on this machine for MiniDV playback. Also plays back DV and DVCAM and some other etc. Very versatile plays many formats.

Sony DSR-80 DVCAM Recorder/Player deck playsback various dialects of DV including MiniDV at SP speed only. I only use this deck for DVCAM and even so isnt my only deck for this format. Very versatile plays many formats.

I use a Panasonic AJ-HD130DC Master Recorder/Player (see photo) which gives excellent HD picture quality for mastering with a wide recording path - makes tapes playable on all DVCProHD decks with wide or narrow path. Very versatile plays and records in many formats/modes.

My DVCProHD deck produces excellent transfers of Varicam prosumer camera recordings- make sure to use 29.97 frames per second or 59.94 fields per second rate in either 720P or 1080i on your camera.

I use a Sony HDV-5 deck for transfer of HDV tapes which gives excellent HD and SD picture quality. I havent run into any mode which it couldnt transfer. Of course there are special modes on some other decks, but I havent run into playback issues because people tend to record in common standard modes. Those special modes werent used much. Im pleased with the quality of playback. If I find that a future customer has recorded alot of tapes using special modes- then I may need to upgrade for that job/project. Very versatile plays back and records in various modes- but just a few modes it cant do.

All broadcast is 720P/59.94 and so is my DVCProHD recorder/player AJ-HD130DC and also records and plays 1080i/59.94 using HD-SDI input/output - only the very best in professional output second to none.
Yes I can transfer DVCProHD in 1080i/29.97 (frames per second) but the normal "lingo" is 1080i/59.94 (fields per second) which really is the very same thing.

NTSC is 29.97 frames per second and 59.94 fields per second interlaced.

My Panasonic AJ-D440 machine playsback NTSC.
My Panasonic AJ-HD130DC playsback/records 720P/59.94 and 1080i/59.94 (some variable frame rate cameras allow 24frames per second (and more) while still recording to tape at either 60 or 59.94 - choose 59.94 in your camera settings. Check your manual for exact frame rate as some camera menus round to 60 but in fact are 59.94. 59.94 is what we want as it syncs with HD-SDI and SD for full ability to cross convert between formats. (film Telecine also available.)
My Canopus ADVC-HDM1

HDV to HDSDI or HDSDI to HDV converter allows for cross platform pristine transfers. I dont know of anyone else who has one. Its a great black box! Pristine video and sound HD. It is very interesting to observe this box in action. Deck#1 recording to Deck#2 with the Canopus box in between. There is a 1 second processing time within the box. This means that 1 hour tape transfers in real time in 1 hour and 1 second. The 1 second delay is like a "time warp" while the playback monitor shows realtime tape playback, Deck#2 monitor shows 1 second behind. Ive never heard of anyone mentioning this - its interesting to watch. I may be the only one who has one. There is NO OTHER WAY to transfer back and forth between HDSDI deck and HDV deck. Its an all digital beautiful and no loss process. Canopus and Grass Valley mfg this automatic box. This makes digital transfer Deck to Deck or Deck to Bluray Recorder Player or even to HDV camcorder or even to/From Firewire PC or to/from Monitor with DV port or Ieee-1394 Port. Matches the data bus speed to or from. What would I do without it? It enables a full digital highest quality standalone transfer in real time without using a PC.
Interestingly, some early 2000s DLP tvs had a DV port on the back for HD. This box allows HDSDI devices to be translated into this HD DV port both to/from. This box is the missing link (not a missing link to me because I own one) in interconnecting devices of various standard from this time era. Both Pro-sumer and Professional and industrial. The Firewire / IEEE-1394 port / DV / HDV / HDSDI port standard were obstacles to any transfer or interconnection of equipment. This box enables the "impossible" to transfer without issue.

SMPTE 292M
SMPTE 299M
NTSC Analog is 520 lines resolution Vertical x undefined horizontal resolution and surpasses DVD Vertical resolution by 40 lines.
The very best analog video formats and professional Videotape decks produce images and sound comparable to a DVD. And sometimes surpass it just slightly. The small loss of 40 lines when transfered to digital is "imperceptible" to the average viewer. Preserving the contents of the tape is the "important thing."

480P resolution 720 x 480

720P resolution 1280 x 720
1080i resolution 1920 x 1080
1080P resolution 1920 x 1080

My Sony professional DVD recorder records to NTSC and PAL in SD & HD.
Full conversion from NTSC tape to NTSC/PAL DVD as needed
HD MP4 file transfer to/from Tape

The above machines have Composite, SDI digital, HD-SDI digital, HDV digital, DV digital, analog inputs and outputs enabling transfer to/from most any format tape or disc. I also can make master tapes for you. See my other ads for other tape/film formats.

Notes:
Small cassette = S (minidv tape "mini")

Medium cassette = M

Large Cassette = L
Extra Large Cassette = XL (none of my machines have a opening wide enough)

Through the use of a playback adapter AJ-CS750P (see photo) specifically made for this machine (see photo) I can playback Minidv tapes on this machine. Playback 5 formats of tapes in 3 different cassette sizes on one machine.

The M and L cassettes are all played without any adapter. The adapter is only for MiniDV playback on this machine.

DVC, DVCpro, DVCProHD, DV, DVCAM, Minidv are all digital formats

Popular for TV News/reporters
Hybrid tapes are able to be played back- some recorders can record the "wrong format" on a tape and my player playsback any format and speed - auto sensing speed and format from the media.
Profesional and Pro-consumer / Prosumer camcorders use several of these tape formats. My transfer equipment accurately transfers the details and color.

My Panasonic AJ-D440 is a player- it does not record. It is a top-of-the-line professional player with the very best specifications and low hours in pristine perfect condition.

I have a AJ-D95DCP which plays and records in both DVCpro and DVCPro50 formats on the very same machine.

My Panasonic AJ-HD130DC is a mastering deck which means its' recordings are playable on any model of DVCproHD vtr due to its 18micron width mastering heads. Most decks have 9micron heads which is fine for playback but not for master recording. This excellent deck also has HD-SDI input and output and full cross conversion capabilities and the best editing features such as autoback for clean superb mastering second-to-none. Low hours in pristine perfect condition.

I transfer many formats of professional and consumer tapes- call me for all your tape transfer needs. I can transfer 95% of all pro and consumer audio tapes/video tapes & film from the 1960s to current.
____________________________________________________________________________________________________________

Disc or DIgital Storage File? Yes no problem, I can do that.

Most people want DVD or PC File. I can do that and more options. But lets discuss digital storage to MP4. I can record from any source up to HD using any port. Any data port or video port or even SDI or HDSDI port or HDMI or YPBPR or RGB or Composite or Parallel or Serial. You name it. I can do it.
My standalone professional digital recorder black box (from China) is shown in the above photos. It records directly to a USB flashdrive (any brand) up to 64GB. I can set the recording speed and bandwidth and choice of 3ea video port HD and SD and resolution of 480P or 720P or 1080P. It out performs everything else that I know of. Nice clean beautiful image and sound. Nice and small and very versatile handles many inputs, built-in timer, creates industry standard MP4 file in various selectable bandwidth and resolution. Video and sound are in perfect "lip sync". Excellent color rendition and color depth. Sharp detail and clarity without picture noise. Allows sound dubbing with microphone. Its the best recording method and does a super great job. Yes its from China and they make "good stuff."

With the invention of "media players" ad "smart TVs" with the built-in ability to play professional recording formats, even the consumer can enjoy these clean pristine recordings on the industrial or home display or professional display. Its no problem to provide USB memory or SD card recordings. USB memory storage is getting cheaper and is commonly available for a few bucks online.

The output of my Videotape Player/Recorder is converted (depending on what you need- Several format changes NTSC/PAL conversion box too) into YPBPR or HDMI in order to be recorded into SD card or USB memory using MP4 file format. No PC is involved. The resulting MP4 file is industry standard and using standalone boxes saves me from the drudgery/expense of "operating systems becoming obsolete every 2 years" and who-needs-a-PC when I have black boxes which do all the work better and faster and cheaper.
I always select the very best equipment to do the job. I interconnect various cables, black boxes (sometimes several), to audio/video gear to accomplish your custom format job/task/project. Yes I can upscale and color correct too.

____________________________________________________________________________________________________________
It is wise to have a backup of your Tapes on DVD for several reasons:
1 It is easier to watch video content on a standard DVD player
2 Your machine may not be available anymore but you still have tapes
3 Deterioration, aging, degrading of quality
4 Backup - In case of theft or loss
5 DVD players have features video tape machines didn't have

Features:

Studio quality Tape transfer.

Every inch of your Tape will be recorded.

High quality, namebrand DVD disc


Press PLAY on your DVD player will give you a menu and then you can choose which video you want to watch. The movies fill the whole screen (just like a "Full Screen" store bought DVD). Your films in the best quality possible.

No music track added.

Silent movies remain silent. Sounds movies have your own sounds.

Your DVD is playable on DVD player, many game consoles, PCs.

Magic marker title on DVD face, no fancy disc face

All work done on Professional equipment

Full Sound Transfer of HIFI and Mono recordings

DVD is provided in a basic white paper 5" x 5" standard envelope with round clear window





Only family friendly recordings, no adult/XXX ever, no risque ever.





All copyrighted content must be include authorization paperwork from the tv station or movie studio or ad agency.





Family/home/personal/non-commercial recordings are exempt from copyright authorization paperwork requirement.






I specialize in all video Formats, and I have excellent professional equipment in pristine condition.





The very best for DV (DV, DVC, DVCPro, DVCAM) videotape transfer to DVD. Popular in 90s, 00s and 10s.





The master DVD disc made from your tape will be EXACTLY just like the contents of your tape.


Video Encoded MPEG-2 10mbit/sec
Audio Encoded Dolby Digital
(For those who don't speek technical jargon - it means Professional Perfect Results)



I ship in US Post Office Flat Rate Boxes- please carefully package your valuable tapes for safe transport.





Example of Content
Reporter, university/student work, medical, commercial / advertisement (must have official paperwork proving authorized duplication). No commercial transfer work, unless written authorization accompanies tapes- on official TV station/university/etc letterhead.
I reserve the right to say no thanks.

For the safety of your tapes- please ship in its protective plastic storage case. If you prefer to save shipping costs- you can opt to not have your tape reels returned. Normally I do return all tapes sent to in for transfer.

Plan on Including
1. Official letter authorizing transfer to DVD/duplication rights & copyright documentation
2. Send to me in protective plastic case
3. Buy one listing for each reel to be transferred

Lowest Price & Best Video quality
The disc isn't fancy - the video quality is professional.
Digital files also available.


NTSC Tape to PAL DVD

NTSC Tape to NTSC DVD

NTSC Tape to Digital Tape or File
HD to Digital Tape or Digital File or up/down convert

This listing is for a service.

I am not selling equipment.

I am not selling tapes.
This is for transfer of buyer's tape to DVD or tape or file.

Sincerely,
Dr Virago Pete

Questions?

Email address drviragopete@att.net

Phone # (847) 454-7858

---------------------------------------------------------------------------------------
All questions answered personally and promptly

I am willing to answer questions.