This listing is for
"Dr Virago Pete's Calibration & Alignment"
Video

Alignment Tape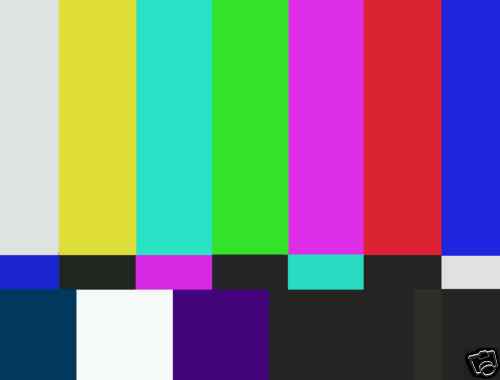 Color Bar Test Pattern 1 with 1Khz tone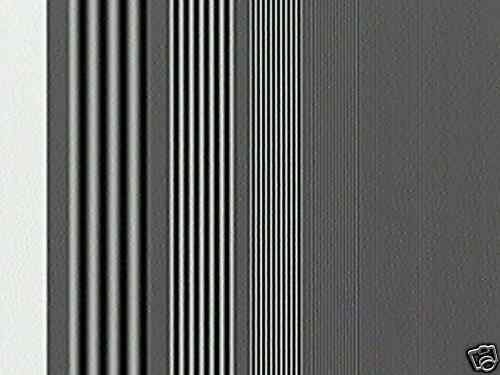 Gray Resolution Test Pattern 2 with 1Khz tone

1ea Color Bars 10 minutes with audio tone
1ea Gray Vertical Lines 10minutes with audio tone
Note:

This tape contains no repair instructions,

contains no alignment instructions, no instructions at all. This tape contains only the two pictures as shown each displayed for a 10 minute time frame. While the pictures are displayed, there is a 1Khz audio tone.
What you Get
1ea
tape "
Dr Virago Pete's Calibration & Alignment"
Plenty of packing material to ensure safe arrival
No fancy packaging. No installation or alignment instructions.
I am glad to answer questions after a purchase is made by email.
How this tape was produced:
1. Digital Source Equipment
2. Professional Color Equipment
3. Professional Broadcast TV equipment for recording
Brief Description of production DDA (Digital Digital Analog)
Whether you calibrate your equipment with an oscilloscope or by "feel" - accurately playing my tape without any quiver or distortion in sound or picture will confirm your equipment is working perfect. New never used. Plastic protective film removed only to produce this tape.
The advantages of Dr Virago Pete's brand new tape
1. Tape is new and clean and crinkle free
2. Never been used
3. Made from brand new tape not old stock.
4. Old tapes can deteriorate with age and clog your tape heads and more
5. Nice clean picture and sound
6. Playable on any deck, camcorder, professional or amateur, new or vintage
7. Recorded in highest quality mode and is compatible with professional and consumer equipment
8. Recording notch has been removed to avoid accidentally recording.
FULL
C
O
L
O
R

Enjoy analog VCR playback at its finest,
Test your tracking and heads after each VCR repair job using this master tape.

Repairing a VCR - vintage or recent model? Want to know if you've fully repaired it? Everything aligned? Playback perfect? Use my master tape choose Beta, VHS, VHS-C - purchase the right appropriate tape for your vcr. I have several models of tapes available. For example if you are repairing a BETA VCR - then you must buy the Beta tape. If you are repairing a VHS VCR then you must choose a VHS tape ...

Got a VCR that eats tapes? Fix that first! Don't put a master tape in a vcr that eats tapes. Once you are 100% positive that you have fixed it and is working perfectly - then you can check the final alignment of heads and tracking with my calibration tape.



3 Options Available




1. Buyer provides the tape




2. Seller provides the tape




3. Choose from my list of Equipment/Formats





Available Alignment Tape Types/Formats




Eiaj (NTSC), VHS (NTSC/PAL), VHS-C (NTSC/PAL) , S-VHS (NTSC), Video8 (NTSC), Digital8 (NTSC), DVCAM (NTSC), Betamax I (NTSC), Betamax II (NTSC), Betamax III (NTSC)



Price for this alignment tape depends on whether the buyer/seller provides tape and which format/type the tape is- call or email for quote

Need a different test pattern? I can produce other test patterns if needed as this is a custom - made alignment tape.


Got a Question? I answer each and every email personally and promptly.


Sincerely,

Dr Virago Pete


Telephone (847) 454-7858

Email drviragopete@att.net
(C) Copyright 2016 All Rights Reserved